Entering the upper echelon of New York high society is no easy feat, especially considering the constant turnover of ever-changing "hot spots" that trend in the city. However, joining a members-only social club is a foolproof way to relish the most exclusive experiences the Big Apple offers. Here we break down seven of New York City's top members-only social clubs and tell you what it will take to become a member. Be forewarned; if accepted, you may find yourself rubbing shoulders with socialites, celebrities, and other high-profile figures once you enter the private world of NYC's elite…
Aman New York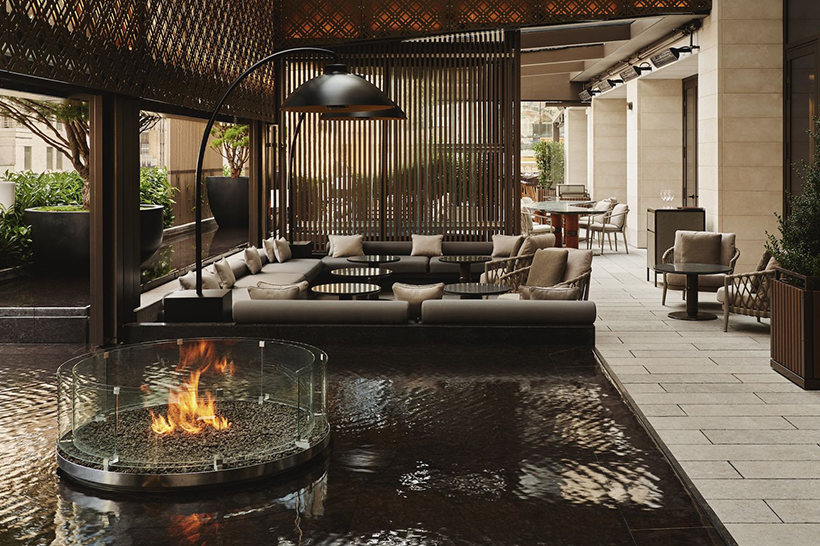 Owned by Russian billionaire Vladislav Doronin, Aman Resorts is a favorite among A-listers such as Bill Gates, Tom Hanks, and the Kardashians. For a whopping $200,000 initiation fee, members will possess privileged entry to worldwide sporting events, fashion shows, posh visits to artists' studios, and premium spa services.
Located on 57th Street in the Crown Building, Aman has 83 rooms, a "Garden Terrace," a three-story spa, and a swanky jazz club. Aman's membership framework further states that "experts in nutrition, health, and fitness will create entirely bespoke, constantly evolving programs for Founders, offering ongoing support and guidance as their wellness journey progresses both on and off property." All in all, view Aman as the ultimate sanctuary, offering a peaceful escape from the "city that never sleeps."
With beyond 30 properties in 20 countries, becoming a Founder grants you access to all of Aman's members-only amenities across the globe. The good news is that anyone (who has the 200k to spare) can apply to join; the process begins with a 30-minute virtual onboarding session to determine if you are a right fit for the most elite of social clubs.
Soho House New York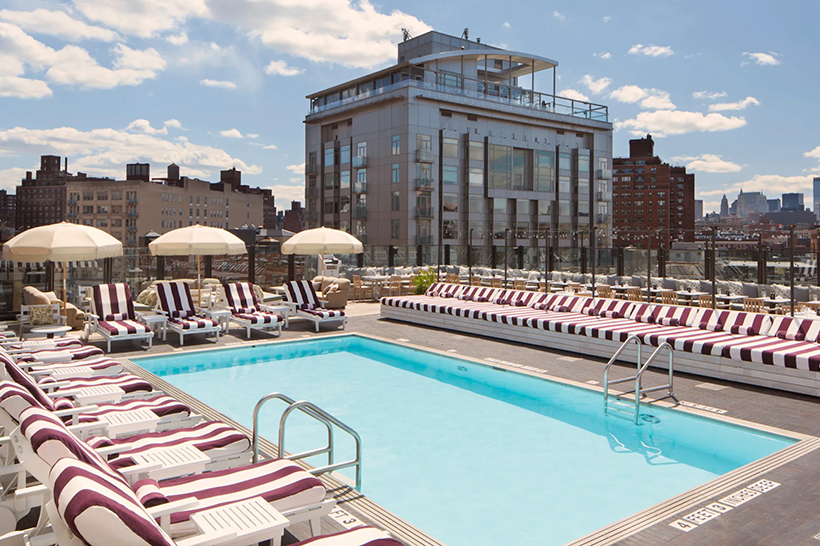 Known for its luxurious and stylish ambiance, Soho House New York is a private members' club and hotel in the Meatpacking District of Manhattan. Soho House indulges NYC's young, creative professionals with boundless privileges through its intimate cocktail lounges, spas, rooftop pools, screening rooms, hotels, and restaurants.
Originally founded in London in 1995, restaurateur Nick Jones created Soho House as a space for entertainment, media, and fashion artists to network and socialize. Over the years, the concept has expanded to several major cities across the world, including New York. Today, Soho is the first name that most people think of when they think "luxury members-only social club."
By offering a combination of social spaces, bars, and access to private events, it's no mystery why Soho House is a longstanding staple of the Big Apple's trendy elite. Want to join? Unfortunately, there is a long waitlist, and they are notoriously selective, so you will want to have at least one member of the club you are applying to sponsor you. Membership cost is modest compared to Aman: $2,677 for access to NY only and $4,899 annually for all clubs nationwide. It's worth noting the fees are cut in half if you are under 27 (an added incentive to help ensure Soho's young, hip reputation endures).
Casa Cipriani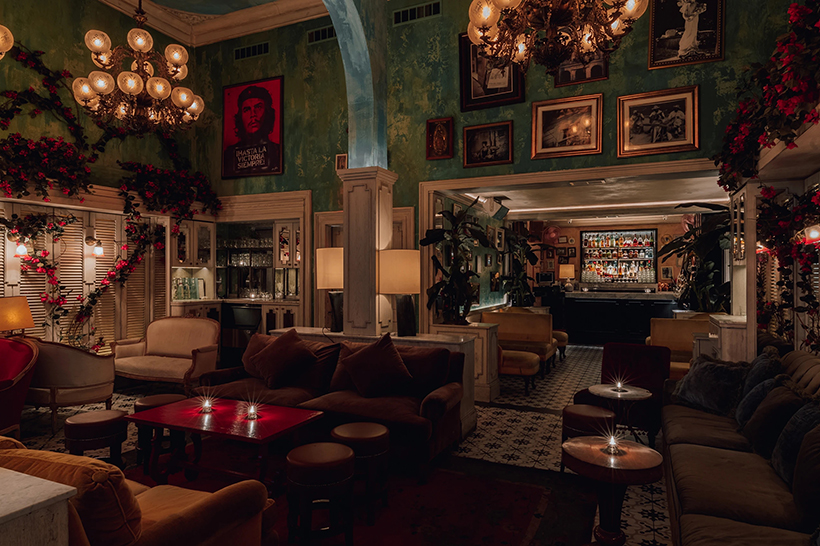 Casa Cipriani is an exclusive destination where members can socialize and unwind amidst idyllic waterfront settings. The club includes a variety of opulent spaces, not to mention the quintessential Cipriani restaurant, Jazz Café, bars and lounges, outdoor terraces, and a ritzy rooftop venue- all provided with remarkable views of the Brooklyn Bridge and Statue of Liberty.
Popular among celebrities and socialites, a must-see addition of Casa Cipriani is the Cuban-inspired lounge Socialista. Located above the Michelin-starred restaurant at Cipriani's Broadway residence, Socialista combines colonial European influences with Havana-themed furnishings, serving a variety of Cuban bites and beverages.
Socialista is a member and invite-only experience, and the lively venue's exclusivity only adds to its allure. With locations in Doha, Dubai, Istanbul, London, Miami, and New York, Socialista is the perfect lounge for a private, upscale evening sipping Cuban cocktails and cuisine. Structured similarly to Soho, annual fees range from $2,500 to $5,000 depending on age and how many clubs you want access to. As with Soho, it helps to have members in your corner if you are trying to get in.
Zero Bond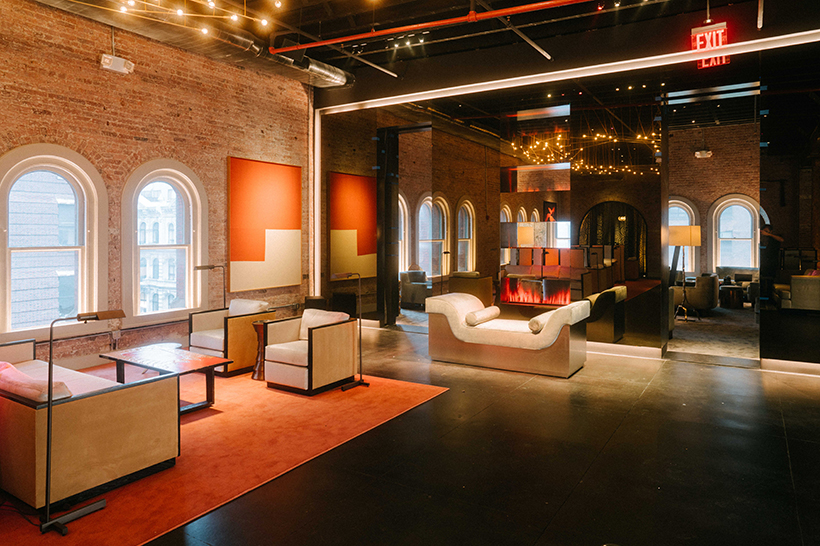 Zero Bond (also known around town as "Oh, Bond") is a private club in the Noho neighborhood that made its New York debut in 2020. Met with immediate success, major stars such as Leonardo DiCaprio, Taylor Swift, and Gigi Hadid often frequent the uber-exclusive club. With amenities like $10 million in art, a sushi bar, and a library spanning 20,000 feet and two floors, Zero Bond has plenty of space for affluent celebs to lounge, mingle, and party.
Creator of Zero Bond, Scott Sartiano, told Bloomberg, "I want to create a space for successful people to work, hang out, whatever they want, and feel safe and happy… I'm putting up a gate, I'm building a wall, and there's criteria to get inside."
The cost to clear that gate is a $5,000 initiation fee, yearly dues, a letter of recommendation from a current member, and a recent headshot if you want to apply to be a part of the prosperous Zero Bond community. Eventually, a committee will view the application and evaluate if you "display a high level of integrity and demonstrate an ability to contribute to our Zero Bond community" before they issue a decision based upon "all aspects of the person's character." Interpret that how you will.
The Ned NoMad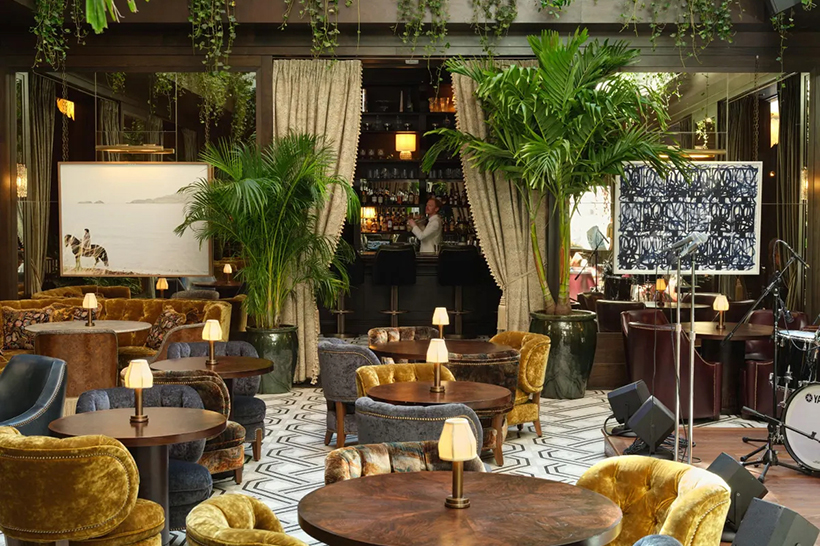 Backed by the investors and design team for the distinguished Soho House, The Ned NoMad is the latest private club to hit New York's social scene. Located in The Johnston Building, the hotel property includes 'Ned's Club'- a private club with admission to a luxe rooftop drinkery, 167 bedrooms, and a Cecconi's restaurant.
The creative director behind The Ned, Richie Akiva, is responsible for the incredibly successful 1 Oak nightclub empire (the flagship Chelsea location is a longstanding celebrity-favorite spot in the city). Membership also grants exclusive access to The Dining Room, The Magic Room, and Little Ned. The city's newest private club has become a hotspot for A-listers to rub shoulders, often visited by prominent figures such as NBA champ Kevin Durant and Oscar-nominated actress Kristen Stewart. 
Ned's Club also offers members breathtaking rooftop views of the Empire State Building as they dine on a Mediterranean-inspired menu and specialty cocktails. Membership at The Ned costs $5,000 a year, although existing members of Soho House can apply at a reduced rate of $2,500 a year. Again, it helps to have a member in your corner when applying.
The Metropolitan Club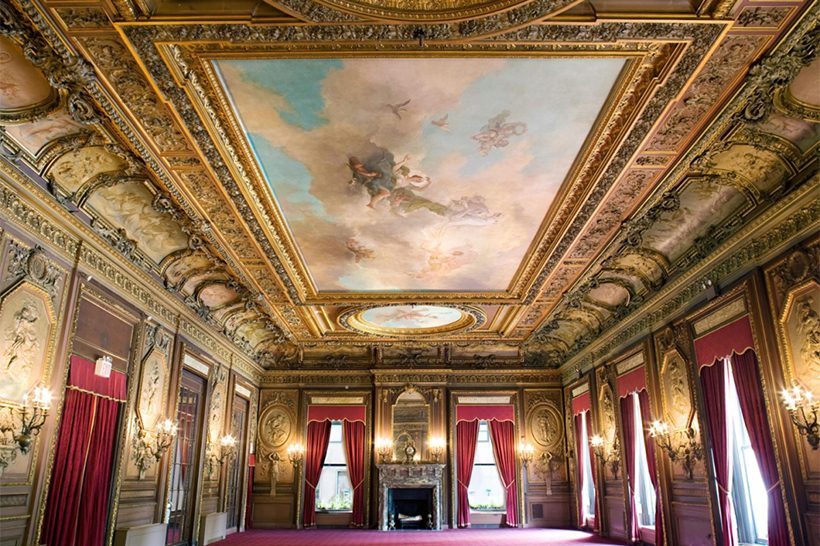 Founded by legendary financier J.P. Morgan, The Metropolitan Club, commonly dubbed "The Met Club," is a prestigious NYC members-only social club dating back to the late 19th century. Located near Central Park, construction for the club was completed in 1894, with the building now considered an architectural landmark. Demonstrating the longstanding history of The Met Club, the building's exterior is embellished with elaborate detailing and classical sculptures reminiscent of the Gilded Age.
Heavily vetted members, selected by invitation only, are traditionally involved in the influential world of academia, finance, art, and business. Enrollment grants exclusive entry to the club's high-end facilities, including formal dining rooms, elegant lounges, and event spaces. The annual membership cost is $5,000.
Today, the Club remains perfect for Manhattan's high society to host private gatherings, meetings, and posh events. A one-time hangout of presidents like Richard Nixon and Ronald Regan, the Metropolitan Club is known for preserving its polished and elevated atmosphere, meaning a strict dress code is enforced — a welcome change from the hoodies and joggers worn by many of the other club's members on this list.
The Union Club of the City of New York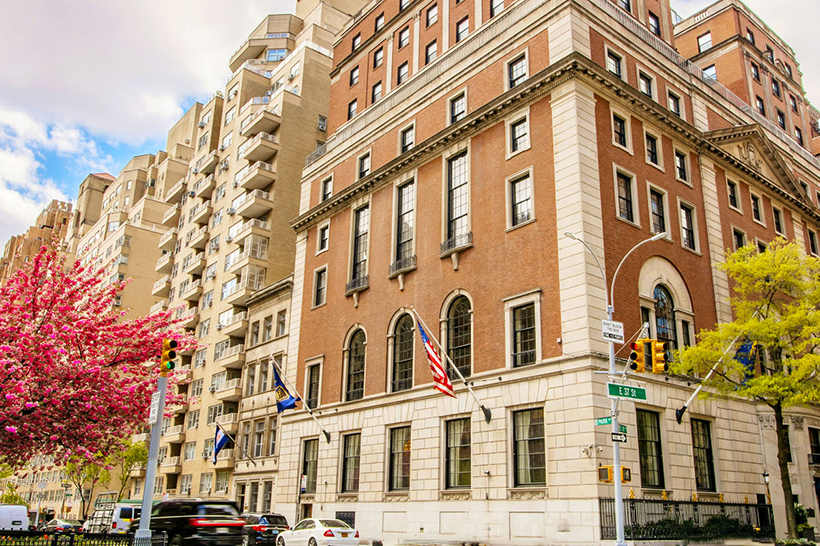 Established in 1836, The Union Club is New York City's oldest members-only social club and one of the earliest developed in the country. Recognized for its exclusivity, historical importance, and refined ambiance, The Union Club has one of the most rigorous application processes in the city. Famous for its architectural appeal and historic significance, The Union Club's widely-known building is a designated New York City Landmark and listed on the National Register of Historic Places.
Developed by influential politicians and professional leaders, only individuals with ties to fields in business, law, finance, and the arts are traditionally accepted. For members, The Union Club offers various luxe facilities, including celebrated libraries, chic lounges, fine dining, and other private event spaces for leisure and intellectual engagement.
Expect to have a nomination from a current member for acceptance into this highbrowed, exclusive NYC community. Membership is also $5,000 annually, and like the Metropolitan Club, there is a strict guest code. As with most of these clubs, you will need to keep the phone in your pocket if you want to keep your membership.